The Governance Group is the principal decision making body in the Challenge. It is responsible for ensuring the Challenge addresses the outcomes sought and that meet the expectations of the Ministry for Business, Innovation and Employment, the Science Board, and the requirements of the NSC Investment Contract. The Governance Group, via the Chair, reports to the Vice-Chancellor of the University of Otago (as the Challenge Contractor) on behalf of the Group.
Dr Di McCarthy, Acting Chair of the Governance Group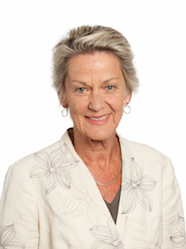 Di has extensive experience in a number of senior management and governance roles in the tertiary education, science and health sectors.  She is a Director of Powerhouse Ventures Ltd, a Director of the Cawthron Institute, and a member of the governance boards of the Dodd-Walls Centre for Photonic and Quantum Technologies, and the Healthier Lives National Science Challenge.
She is a Trustee of the Malaghan Institute of Medical Research and the Deafness Research Foundation (NZ), and is a member of the Science Advisory Board of the Center for Brain Research at the University of Auckland.
She was made an Officer of the New Zealand Order of Merit for her services to Education in 2008, a Companion of the Royal Society of  New for her services to Science in 2015, and a  Companion of the New Zealand Order of Merit for her services to science, business and women in 2016.
Catherine Fyfe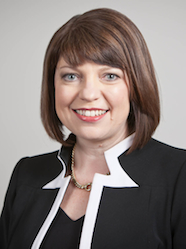 Catherine is an independent consultant based in Wellington and Arrowtown. She has extensive experience in both the corporate and non-for-profit sectors.
Catherine has also been employed in the private sector until 2014, having had executive management roles as Human Resources Director for Summerset Group Holdings Ltd (2010-2014), Sovereign (1998-2002) and The National Bank of NZ (1989-1998).
As a Senior Consultant for a global management company Catherine provided advice to an extensive range of private and public sector organisations together with extensive work with the Order of St John.
Other governance interests include service as a council member for The Catholic Institute (a national Catholic tertiary entity) and Trustee for the New Zealand Gynaecological Cancer Foundation.
Professor Peter Crampton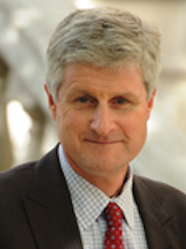 Professor Peter Crampton is Pro-Vice-Chancellor of the Division of Health Sciences and Dean of the Otago School of Medicine at the University of Otago. Prior to taking up his current position he was Dean and Head of Campus at the University of Otago Wellington.
Peter started his professional life as a GP at the Porirua Union and Community Health Service, and later specialised in public health medicine. His research is focused on social indicators and social epidemiology, health care policy, and health care organisation and funding.
Professor Crampton has served on numerous government advisory panels in a variety of policy areas related to public health, health services, and health workforce, and has taught undergraduate and postgraduate courses related to public health, health systems and health services management.
Traci Houpapa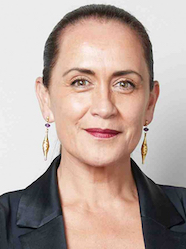 Traci is an award winning company director and a recognised industry leader.  She specialises in strategic and economic development advice to Maori, iwi, public and private sector clients throughout New Zealand.  Traci is known for her strong and inclusive leadership and her clear focus on building the wealth and prosperity of Aotearoa New Zealand.
In 2012 Traci was named as one of the top ten most influential women in New Zealand agribusiness.  In 2013 she was named amongst the Listener's top ten influencers in New Zealand and was a finalist in the Fairfax Media Westpac Women of Influence Awards ("WOI").  In 2014, Traci won the WOI Board and Management award.  In 2015, Westpac named Traci on its "NZ Women Powerbrokers" list.  Traci has also recently been awarded the Massey University Distinguished Alumni Service Award for services to New Zealand agribusiness and Maori.
Traci has an MBA from Massey University and is a Member of the New Zealand Order of Merit, a Justice of the Peace and a Marriage Celebrant.
Adrienne von Tunzelmann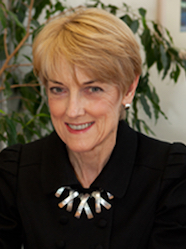 Adrienne has served on a variety of government and non-profit boards and charitable trusts, which has included the board of Pharmac, an interest she has continued as an appointed member of Pharmac's Consumer Advisory Committee. Her other governance and community roles include the board of Age Concern NZ (as current national Vice President), board member of Osteoporosis New Zealand, ministerial appointee to the Council of Te Whare Wananga o Awanuiarangi and Patron of the Tauranga Community Housing Trust.
Past roles have included President of the Tauranga Chamber of Commerce, trustee of the University of Waikato Foundation and Bay of Plenty Community Trust and Chair of the NZ Women's Refuge Foundation.
Her professional position as Principal Consultant with independent public policy specialist firm McKinlay Douglas Ltd follows a senior executive career in the public sector and in Parliament, with experience in government policymaking and legislation. Adrienne holds Masters degrees in Economics (Canterbury) and Public Policy (Victoria) and is a Chartered Fellow of the NZ Institute of Directors.
Adrienne was made a Companion of the Queen's Service Order for her services to governance and the community in the 2016 Queen's Birthday Honours.