International Science Advisory Panel
This panel provides an independent perspective on research plans and strategies, reviews the quality and potential impact of research, as well as translational activities. It will ensure that the science is innovative, meets international best practice, and may provide advice on new or evolving research opportunities. The panel also brings connections with international research programmes and networks. Local independent members also provide a  perspective on the New Zealand context of research and play a part in helping to identify gaps in the portfolio to be targeted through future contestable funding.
---
Professor Jacobijn Gussekloo - Chair
Professor Gussekloo originally trained as a GP and undertook her medical training at Leiden University Medical Centre (LUMC), Netherlands, where she is now Professor of Primary Care (appointed 2005). She is also head of the Research Section of the Department of Public Health and Primary Care of LUMC. In Dec 2011 Professor Gussekloo was appointed chair of the Association Council of Dutch College of General Practitioners. Her research interests include gaps in evidence for clinical practice in handling unhealthy ageing in primary care.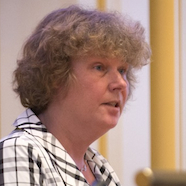 ---
Professor Les Oxley - Deputy Chair
Les Oxley is Professor in Economics, University of Waikato; Adjunct Professor, Curtin University; Honorary Professor University of Stirling; Affiliate at Motu; Research Associate, Centre for Applied Macroeconomic Analysis (CAMA); and Research Affiliate, Centre for Economic History (CEH), ANU. He is a Fellow of the Royal Society of New Zealand (RSNZ) and his research interests include time series econometrics; economic history; the economics of innovation; health economics; energy economics; environmental economics and economic wellbeing. He is Chair of the Business and Economics Panel of the 2018 PBRF research assessment exercise. He is Editor in Chief and joint Founding Editor of the Journal of Economic Surveys and a Member of the NZ Minister of Finance's Committee of Academic Advisors. He has published on a wide range of topics and is currently engaged in his sixth Marsden Funded research project.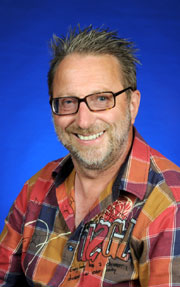 ---
Dr Ger Craddock
Dr Ger Craddock is Chief Officer of the Centre for Excellence in Universal Design since April 2007. He is a Dublin City University graduate, with an Engineering degree in Electronics. He has a postgraduate diploma in Social and Vocational Rehabilitation Studies from University College Dublin (UCD), followed by a PhD investigating the impact of Assistive Technology on Students with Disabilities. He previously worked in the Central Remedial Clinic and led the Client Technical Services Department for 14 years. He has led several EU projects:
Keeping Pace with Technology (KPT)
Education for Employment (E4)
Inclusive Learning through Technology (ILT)
Reuse Technology (RT) Centre
He is a visiting lecturer in the UCD Education and Engineering Departments and the Dublin Institute of Technology (DIT) Kevin Street Engineering Department. Ger is Past-President of the Association for the Advancement of Assistive Technology in Europe (AAATE) and currently sits on their Board. Ger is also chair of the 24 Hour Universal Design Challenge.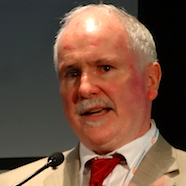 ---
Professor Leon Flicker
MBBS FRACP GradDipEpid PhD Leon Flicker became the inaugural Professor of Geriatric Medicine at the University of Western Australia in 1998. He completed clinical and research training in Sydney, Newcastle and Melbourne. In 2006, he co-founded the Western Australin Centre for Health and Ageing. Leon has led the reorganisation of undergraduate and postgraduate education in geriatric medicine in Western Australia. He remains a practising geriatrician and is Head of Inner City Geriatric Services based at Royal Perth Hospital.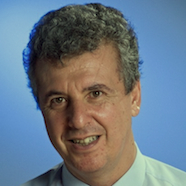 ---
Professor Suzanne McDonough
Suzanne is Professor of Health and Rehabilitation at the University of Ulster, Northern Ireland, and a co-investigator in the United Kingdom Clinical Research Collaboration (UKCRC) Centre of Excellence for Public Health (Northern Ireland). She trained as a physiotherapist and has a PhD in neurophysiology from University of Newcastle. She completed a higher diploma in healthcare (Acupuncture) in 2002 from University College Dublin, Ireland. Professor McDonough leads the Centre for Health and Rehabilitation Technologies (CHaRT), Institute of Nursing and Health Research, at the University of Ulster. She was William Evans Fellow at the University of Otago School of Physiotherapy in November and December 2014. Her research interests include public health approaches to musculoskeletal conditions, electrotherapy / acupuncture and developing technologies used for musculoskeletal and neurological rehabilitation. Professor McDonough has published widely in her areas of expertise (over 80 full papers) and obtained funding from a variety of prestigious external agencies. She completed a Northern Ireland survey of complementary and alternative medicine use, and several clinical trials and systematic reviews in the area of acupuncture and laser acupuncture. Suzanne has been involved in a number of Cochrane reviews, a current review is on the use of herbal medicinal products / preparations for neuropathic pain. Professor McDonough teaches clinical research techniques at undergraduate and postgraduate level and has supervised 24 PhD students to completion. She has published several book chapters on acupuncture and more recently laser acupuncture.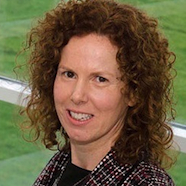 ---
Professor Christine Milligan
Professor Christine Milligan is Director of the Lancaster University Centre for Ageing Research. She is Associate Dean for Postgraduate Studies with responsibility for the strategic development and oversight of the postgraduate taught and research programmes. She co-chairs the Faculty's Teaching Committee and sits on the University's Academic Standards and Quality Committee, the Dean of Graduate School's Advisory Group, and the University Fees and Target Setting Committee. Professor Milligan's main area of expertise is on health and geographical perspectives on ageing. Her research includes three strands:
Projects that focus around the needs and wellbeing of different groups of family care-givers caring for older and dying people and the importance of home in the care-giving experience
The role of gendered activity interventions for older men
Technology innovation to support independence and self-reliance amongst older people
Current work involves the development of new technologies to support wound care for older people, and those with dementia, in the home. This work is being undertaken in collaboration with the Universities of Leeds and Liverpool and includes practice-based and industrial partners.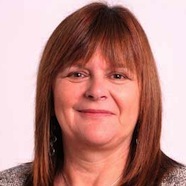 ---
Professor Carrie Bourassa
Professor Carrie Bourassa is the Scientific Director of Canadian Institutes of Health Research's (CIHR's) Institute of Indigenous Peoples' Health (IIPH). Through IIPH, she leads the advancement of a national health research agenda to improve and promote the health of First Nations, Inuit and Métis Peoples in Canada.  The Institute is operating from the University of Saskatchewan in Saskatoon where she is a tenured Professor in the Department of Community Health & Epidemiology, College of Medicine.
Professor Bourassa spent over 15 years as a professor of Indigenous health studies in the Department of Indigenous Health, Education and Social Work at the First Nations University of Canada (FNUniv) in Regina.
She is a member of the College of New Scholars, Artists and Scientists of the Royal Society of Canada and a public member of the Royal College Council of the Royal College of Physicians and Surgeons of Canada.
In 2012, Professor Bourassa won the Wiichihiwayshinawn Foundation Inc. Métis Award in Health and Science.
Professor Bourassa is Métis and belongs to the Riel Métis Council of Regina Inc. (RMCR, Local #34). She earned her Master of Arts degree in political science and Ph.D. in social studies at the University of Regina.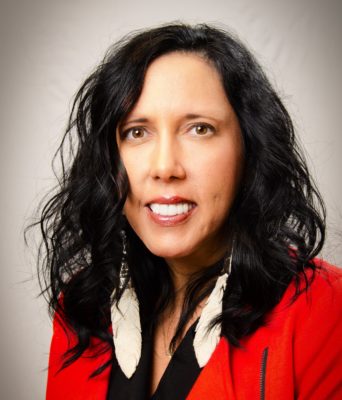 ---