This panel provides an independent perspective on research plans and strategies, reviews the quality and potential impact of research, as well as translational activities. It will ensure that the science is innovative, meets international best practice, and may provide advice on new or evolving research opportunities. The panel also brings connections with international research programmes and networks.
---
Dr Ger Craddock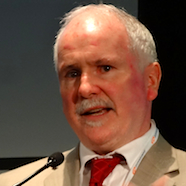 Dr Ger Craddock is Chief Officer of the Centre for Excellence in Universal Design since April 2007. He is a Dublin City University graduate, with an Engineering degree in Electronics. He has a postgraduate diploma in Social and Vocational Rehabilitation Studies from University College Dublin (UCD), followed by a PhD investigating the impact of Assistive Technology on Students with Disabilities. He previously worked in the Central Remedial Clinic and led the Client Technical Services Department for 14 years.
He has led several EU projects:
Keeping Pace with Technology (KPT)
Education for Employment (E4)
Inclusive Learning through Technology (ILT)
Reuse Technology (RT) Centre
He is a visiting lecturer in the UCD Education and Engineering Departments and the Dublin Institute of Technology (DIT) Kevin Street Engineering Department.
Ger is Past-President of the Association for the Advancement of Assistive Technology in Europe (AAATE) and currently sits on their Board. Ger is also chair of the 24 Hour Universal Design Challenge.
Professor Leon Flicker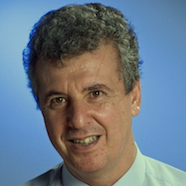 MBBS FRACP GradDipEpid PhD
Leon Flicker became the inaugural Professor of Geriatric Medicine at the University of Western Australia in 1998. He completed clinical and research training in Sydney, Newcastle and Melbourne.
In 2006, he co-founded the Western Australin Centre for Health and Ageing. Leon has led the reorganisation of undergraduate and postgraduate education in geriatric medicine in Western Australia. He remains a practising geriatrician and is Head of Inner City Geriatric Services based at Royal Perth Hospital.
Professor Jacobijn Gussekloo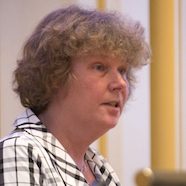 Professor Gussekloo originally trained as a GP and undertook her medical training at Leiden University Medical Centre (LUMC), Netherlands, where she is now Professor of Primary Care (appointed 2005). She is also head of the Research Section of the Department of Public Health and Primary Care of LUMC.
In Dec 2011 Professor Gussekloo was appointed chair of the Association Council of Dutch College of General Practitioners. Her research interests include gaps in evidence for clinical practice in handling unhealthy ageing in primary care.
Professor Thang Leng Leng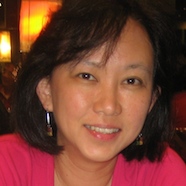 Professor Leng works in the Department of Japanese Studies, National University of Singapore. She is also Deputy Director of the Faculty's Centre for Family and Population Research, and Fellow (honorary) of the College of Alice and Peter Tan, University Tan, and an Associate of Asia Research Institute.
In addition to teaching Professor Leng's research interests include: Japan-Singapore socio-cultural issues, intergenerational relations and programming, ageing, family, retirement, gender with a focus on Japan and Singapore, as well as Asia in general. Her research on ageing covers a wide spectrum including active ageing, volunteering among seniors, resilience among living-alone seniors, lifelong learning, grandparent-grandchildren relationships, later-life migration, environmental gerontology and ageing-in-place.
Professor Leng serves as a board member for groups including:
President of Fei Yue Family Service Management Board
Management Board of Fei Yue Community Services and Centre for Seniors
Families for Life Council (Ministry of Social and Family Development)
Professor Suzanne McDonough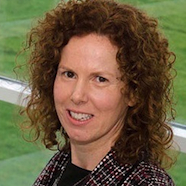 Suzanne is Professor of Health and Rehabilitation at the University of Ulster, Northern Ireland, and a co-investigator in the United Kingdom Clinical Research Collaboration (UKCRC) Centre of Excellence for Public Health (Northern Ireland). She trained as a physiotherapist and has a PhD in neurophysiology from University of Newcastle. She completed a higher diploma in healthcare (Acupuncture) in 2002 from University College Dublin, Ireland.
Professor McDonough leads the Centre for Health and Rehabilitation Technologies (CHaRT), Institute of Nursing and Health Research, at the University of Ulster. She was William Evans Fellow at the University of Otago School of Physiotherapy in November and December 2014.
Her research interests include public health approaches to musculoskeletal conditions, electrotherapy / acupuncture and developing technologies used for musculoskeletal and neurological rehabilitation. Professor McDonough has published widely in her areas of expertise (over 80 full papers) and obtained funding from a variety of prestigious external agencies. She completed a Northern Ireland survey of complementary and alternative medicine use, and several clinical trials and systematic reviews in the area of acupuncture and laser acupuncture. Suzanne has been involved in a number of Cochrane reviews, a current review is on the use of herbal medicinal products / preparations for neuropathic pain.
Professor McDonough teaches clinical research techniques at undergraduate and postgraduate level and has supervised 24 PhD students to completion. She has published several book chapters on acupuncture and more recently laser acupuncture.
Professor Christine Milligan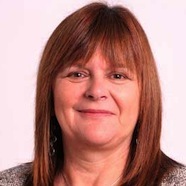 Professor Christine Milligan is Director of the Lancaster University Centre for Ageing Research. She is Associate Dean for Postgraduate Studies with responsibility for the strategic development and oversight of the postgraduate taught and research programmes. She co-chairs the Faculty's Teaching Committee and sits on the University's Academic Standards and Quality Committee, the Dean of Graduate School's Advisory Group, and the University Fees and Target Setting Committee.
Professor Milligan's main area of expertise is on health and geographical perspectives on ageing.
Her research includes three strands:
Projects that focus around the needs and wellbeing of different groups of family care-givers caring for older and dying people and the importance of home in the care-giving experience
The role of gendered activity interventions for older men
Technology innovation to support independence and self-reliance amongst older people
Current work involves the development of new technologies to support wound care for older people, and those with dementia, in the home. This work is being undertaken in collaboration with the Universities of Leeds and Liverpool and includes practice-based and industrial partners.
Professor Peter Schofield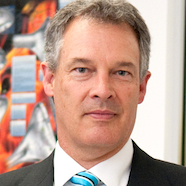 From 2004 Professor Schofield has been Executive Director and Chief Executive Officer at Neuroscience Research Australia. He graduated  with BScAgr(Hons) from the University of Sydney, with the University Medal, and was awarded a PhD in genetics from The Australian National University in 1985. He undertook postdoctoral positions in biotechnology in the US and the University of Heidelberg, Centre for Molecular Biology. He was appointed a National Health and Medical Research Council (NHMRC) Senior Research Fellow at the Garvan Institute in 1993, becoming head of the Neurobiology Research Program in 1999. From 1998-2004 he was Founder and Managing Director of PsyGene Pty Ltd. From 2000 he has been Professor, Faculty of Medicine, University of New South Wales. He is also currently Chief Investigator, Genetic Repositories Australia.
His research interests focus on identifying genes that lead to mental illness and to dementia. He has achieved significant recognition for his research:
1982 The University Medal, Faculty of Agriculture, University of Sydney
1990 A.W. Campbell Award, Australian Neuroscience Society
1991 Elsie Waltham Thompson Award, National Heart Foundation
1995 Boehringer-Mannheim Medal, Australian Society for Biochemistry and Molecular Biology Inc.
1997 Gottschalk Medal, Australian Academy of Science
2006 Research Australia Medical Media Award