The Challenge's Kāhui Group provides the Challenge with high-level, strategic advice, guidance and counsel regarding Vision Mātauranga and more broadly the Challenge's structure and processes relating to ongoing engagement with Māori.
Dr Jessica Hutchings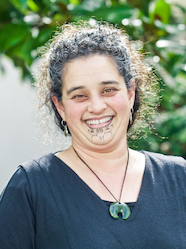 Dr Jessica Hutchings, Ngai Tahu, is also of Gujarati (Indian) descent.
Dr Hutchings is an academic and kaupapa Māori researcher and scholar.  She has lectured in Development and Environmental Studies at Victoria University for 13 years and has taught across many disciplines.
Some of her recent research has contributed to international studies on well-being, women's empowerment, and organic agriculture. She has also contributed to debates on new technologies, and indigenous food security.
Dr Hutchings has contributed in numerous leadership roles to building a vibrant research culture in Aotearoa / New Zealand.
Robin Hapi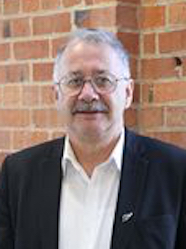 Robin is currently Te Amokapua (Chair) of the Council of Te Wananga-o-Raukawa, Deputy Chair of Callaghan Innovation, an Advisory Board Member for SERCO Asia / Pacific, a Board Member for Te Pou Matakana (the North Island Commissioning Agency for Whanau Ora) and member of the New Zealand Trade and Enterprise Board. He was formerly the Chair of BERL (Business and Economic Research Limited). He is also the inaugural recipient of the Massey University Hao Moana Fellowship.
He was CEO of Aotearoa Fisheries Ltd for three years, and CEO of the former Treaty of Waitangi Fisheries Commission for 13 years. In 2016, he became a Companion of the New Zealand Order of Merit for services to Māori, community and goverenance.
His Governance experience includes membership of important government sector entities and large private enterprises dealing with complex shareholder arrangements and responsibilities. He is a Chartered Fellow of the Institute of Directors and a Fellow of the NZ Institute of Management.
Robin is of Ngati Kahungunu descent, and is a graduate of Hato Paora Māori Boys College and Massey University, where he was awarded the degree of Master of Business Administration (MBA) with Distinction.
Will Edwards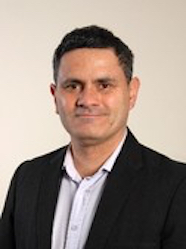 Will Edwards is currently director of Taumata Associates. In October 2014 he was elected onto Te Korowai o Ngāruahine Trust, the post-settlement governance entity for Ngāruahine iwi.
Will affiliates to the Taranaki, Ngāruahine, Tāngahoe, Pakakohi and Ngāti Ruanui people of Taranaki.  He has spent most of his adult life in the university sector as a student, academic, and researcher.
Garrick Cooper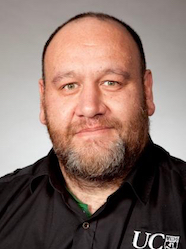 Garrick Cooper is currently a lecturer at the University of Canterbury at the College of Arts. His research is driven by pursuing practices of 'decoloniality'. This includes understanding the ways in which coloniality reproduces and sustains itself and  how these realities may be transformed.
Garrick's whānau is from Tauranga Moana and Hauraki. He also has whakapapa links to Ngāti Apakura and Ngāti Manawa. He has previously been the board member of Te Ipukarea National Māori Language Institute (Auckland University of Technology).
Garrick Cooper's research profile (University of Canterbury)