Ageing Well – Kia eke kairangi ki te taikaumātuatanga – was proud to participate in Te Wiki o te Reo Māori  – Māori Language Week during the week of 12-18 September.
Te Wiki o te Reo Māori is the annual campaign led by the Te Taura Whiri i te Reo Māori (the Māori Language Commission) to get more New Zealanders speaking, hearing, and experiencing te reo Māori. This year was also the 50th anniversary of the presentation of the Māori Language Petition to parliament. This petition sought active recognition of te reo Māori in Aotearoa and for te reo to be taught in schools.
The team at Ageing Well were proud to join other organisations and individuals all over Aotearoa who committed to learning new kupu to keep the language strong. For Te Wiki 2022, the team focused on kupu (words) and whakataukī (Māori proverbs) that looked at ageing from a different perspective.
Here are the six kupu and whakataukī the team at Ageing Well chose to celebrate Te Wiki o te Reo Māori 2022.
Ageing Well Kupu and Whakataukī
Poipoia te kākano kia puawai.
Nurture the seed and it will blossom.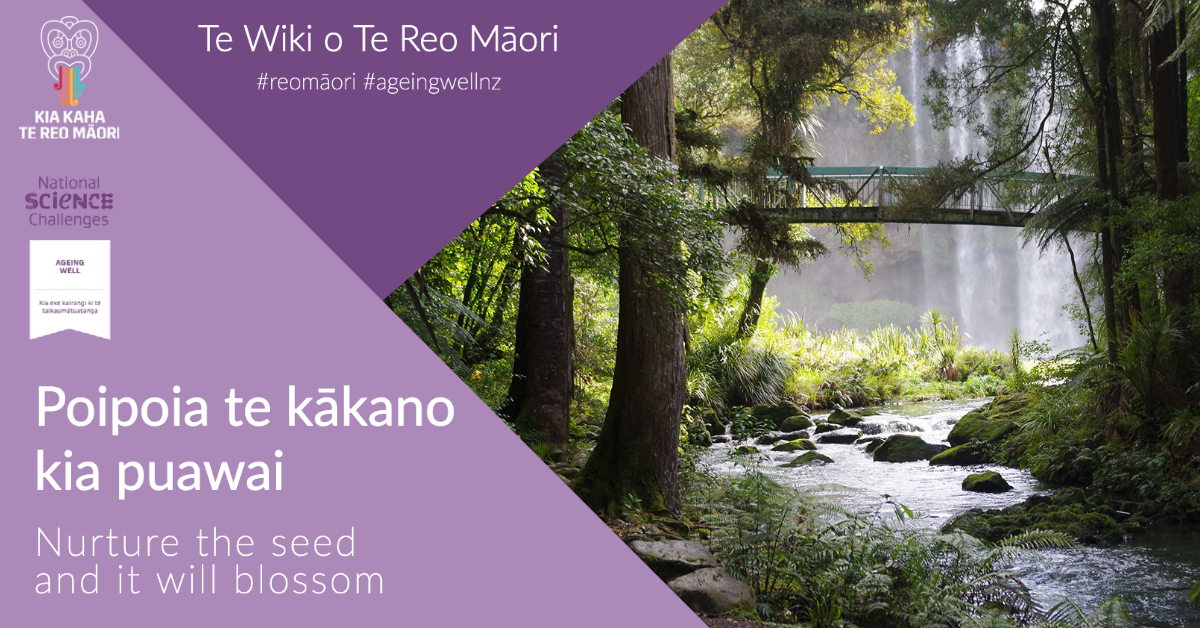 Pakeketanga – to be an adult, grown, mature.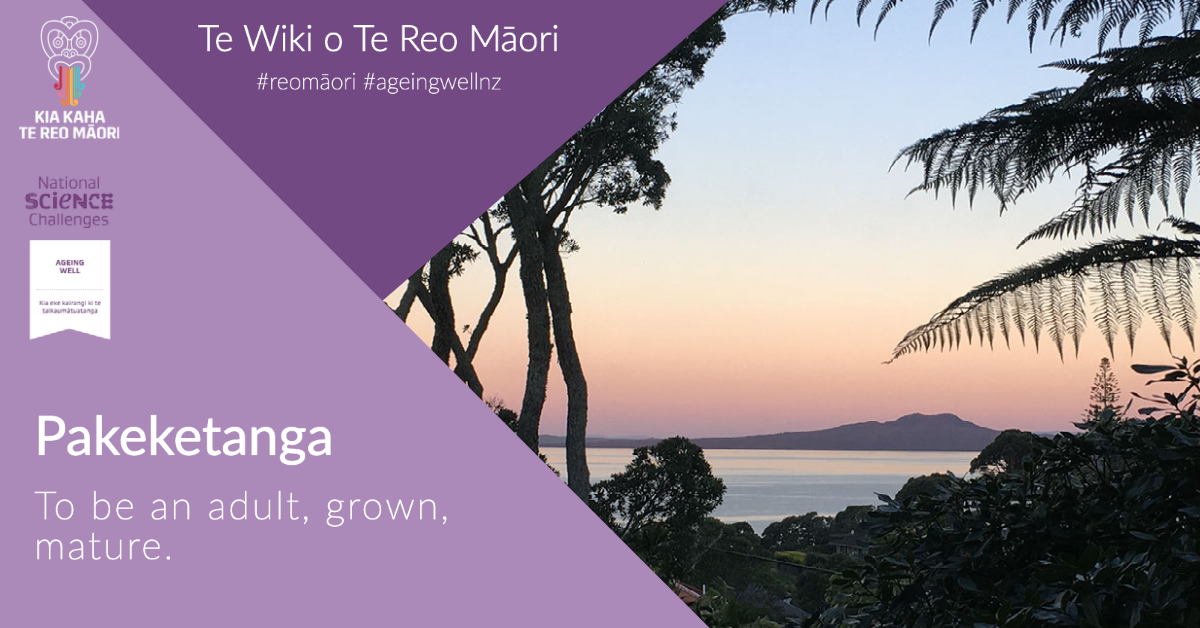 Whaowhia te kete mātauranga.
Fill the basket of knowledge.
Moemoeā – to dream or have a vision (ie a vision for how to age well)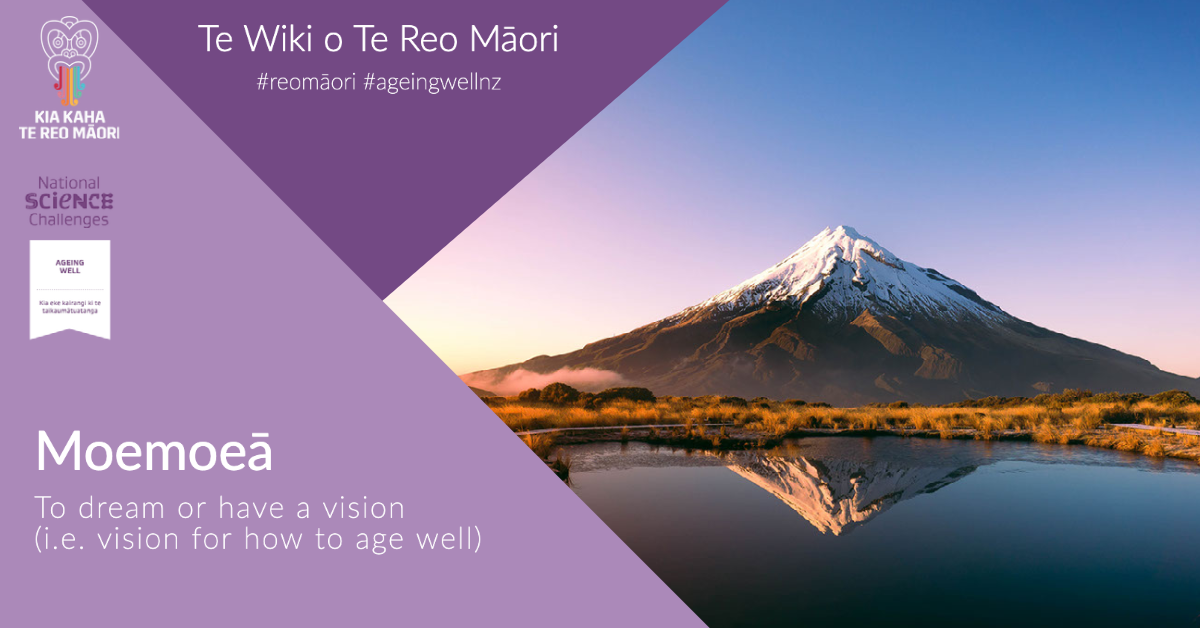 Mōhiotanga – knowledge, awareness, understanding, insight, perception.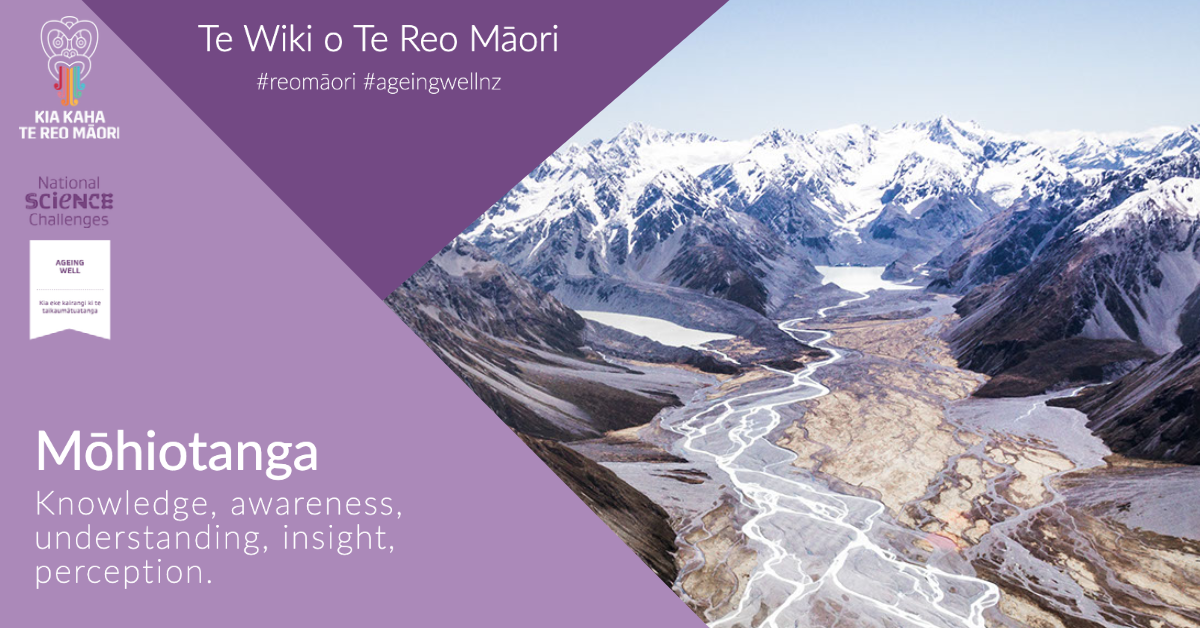 He aha te kai a te rangatira? He kōrero, he kōrero, he kōrero.
What is the food of the leader? It is knowledge. It is communication.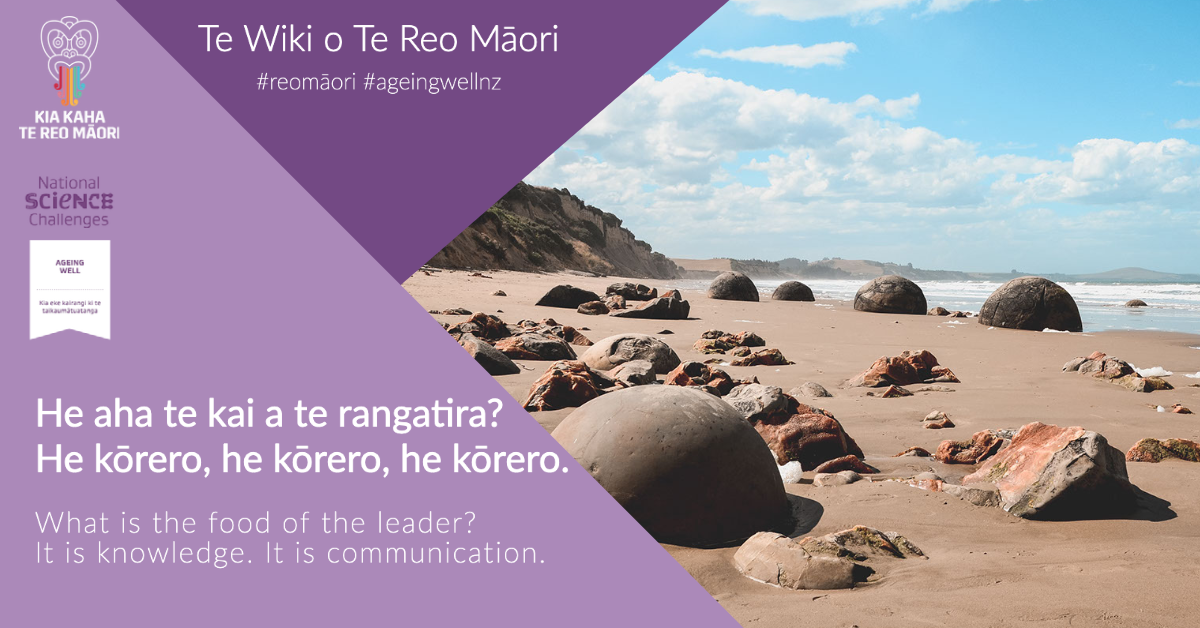 For further information and resources for Te Wiki o te Reo Māori, please visit Reo Māori.