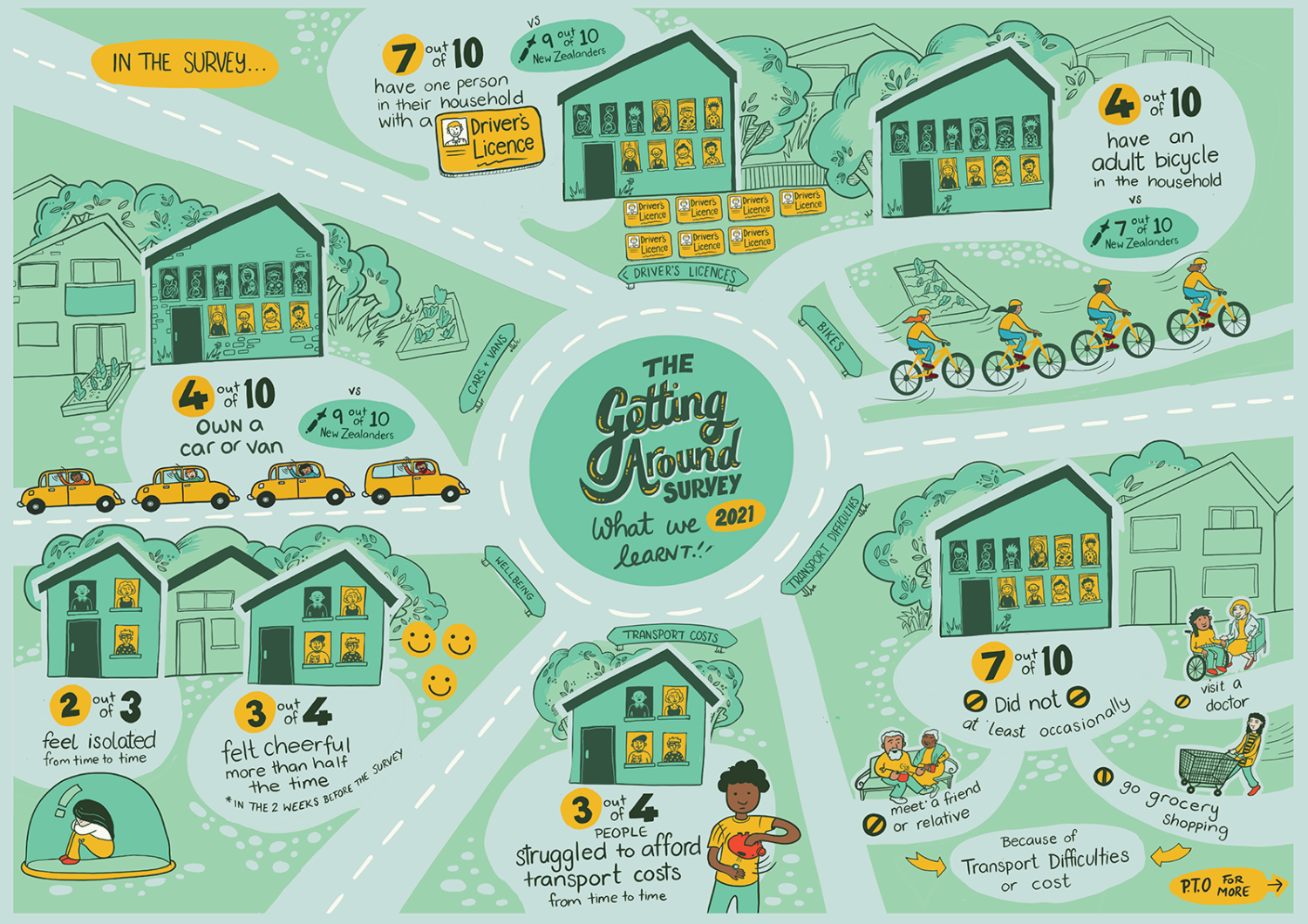 A recent survey of residents living in a new social housing development in Christchurch has shown that three out of four residents struggled to afford transport costs from time to time, and seven out of ten people missed medical appointments, grocery shopping, or time with friends and family due to transport difficulties.
The survey was conducted as part of the ACTIVATION project, a major research initiative jointly funded by two National Science Challenges – Ageing Well and Healthier Lives – which is investigating ways of retro-fitting the design of our cities to encourage more active modes of travel. The research investigates the concept of shared mobility – that is the shared use of a vehicle or bicycle. The project focuses on two urban sites, one in the North Island at Māngere, South Auckland, and the other on the South Island in Christchurch.
"Shared mobility has the potential to be a really important part of a low carbon transport system. Yet we know little about the public's interest and appetite for it, and also any co-impacts," said Professor Simon Kingham, lead investigator for the Christchurch arm of the ACTIVATION project.
"For example, do people get more physical activity when they share transport? This project will help us understand more about these types of potential co-benefits."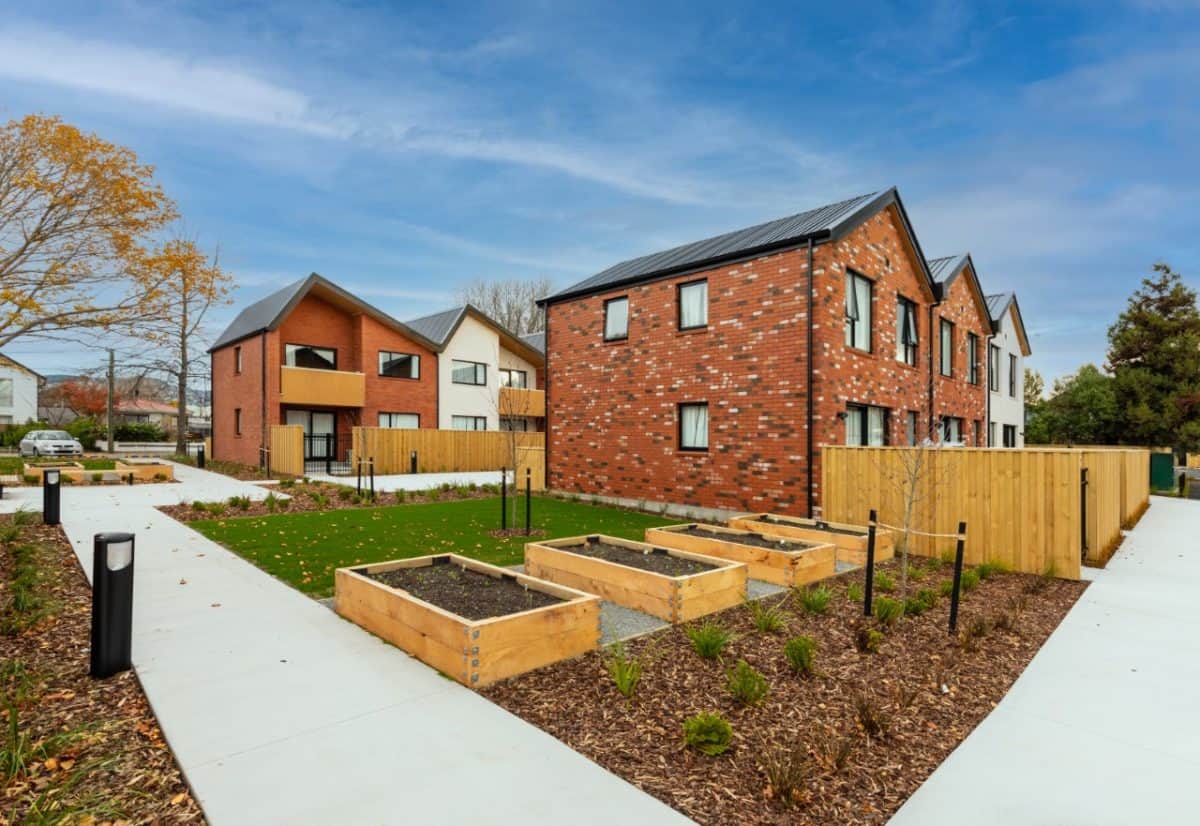 The completion of a major social housing development in Christchurch in July 2021 enabled researchers to initiate the first phase of their South Island programme. Built by the Ōtautahi Community Housing Trust (ŌCHT), the new 90-home complex replaced Brougham Village which had been demolished following the 2011 Canterbury earthquake. This higher density city development in Sydenham offers a prime opportunity to learn which transport interventions would fit best with the needs of a new urban community.
ACTIVATION researchers based at the University of Canterbury, the University of Otago, and Lincoln University sought to understand the needs of the community around transport and so canvassed their views about an e-bike and car share scheme being established by ŌCHT.
Most residents thought that the shared transport scheme would be useful and planned to use it, but survey results indicated that further information about the scheme and its costs was needed. Fewer than half of the residents own their own car or bicycle.
"One of the key transport goals of government is to provide inclusive access to transport that enables all people to participate in society," said Dr Helen Fitt, ACTIVATION researcher.
"That so many of our research participants reported that they cannot reliably attend medical appointments, access quality food, and meet with friends and relatives, demonstrates a substantial gap between the government's aspiration and the lived experience of our participants."
Solutions to these issues require a multi-agency approach, and Dr Fitt sees this as an important aspect of the ACTIVATION project.
"What really inspires me as a researcher is the opportunity to work with participants and the relevant agencies to figure out how to narrow this gap and improve outcomes for individuals and for society."
ACTIVATION project researchers sought an accessible style to facilitate sharing the survey results. Dr Fitt was fortunate to participate in a Drawing Science Workshop with Toby Morris and Dr Siouxsie Wiles, hosted by The Spinoff and the Science Media Centre, and from this came the idea to communicate the survey findings in an illustrated format. The researchers partnered with illustrator Yasmine El Orfi to produce an engaging and informative leaflet that has been well received by the residents.
Christchurch offers a unique opportunity to investigate changes in travel practices associated with urban regeneration. Further interviews and surveys with residents and stakeholders will determine how the scheme might have aided the community in a year's time. The results of this research will inform ways in which transport and housing design can be integrated to encourage active mobility in urban regeneration programmes elsewhere in the city and around the country.
2022-ACTIVATION-Getting-Around-Survey