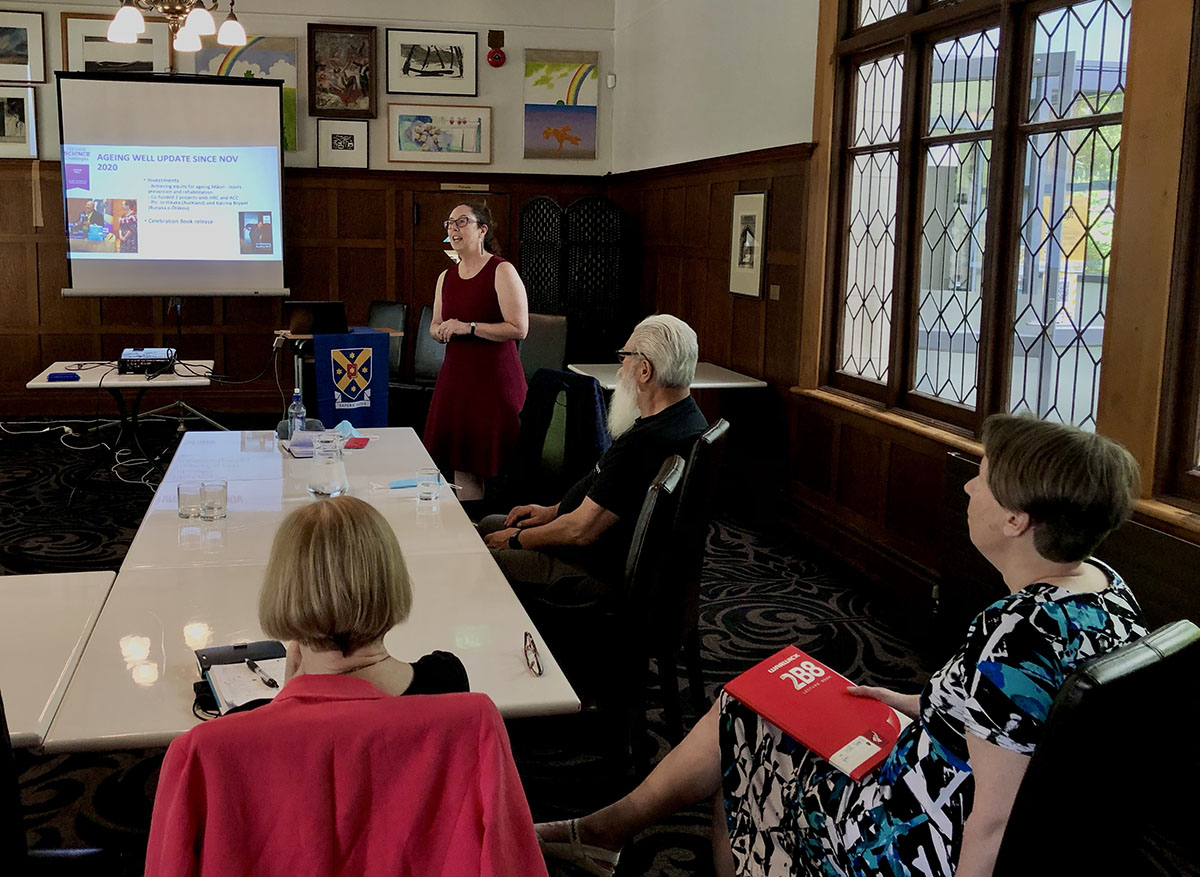 In the fifth and final instalment of Ageing Well's newsletter for 2021, we feature:
An update from the Chair of Ageing Well, Dr Will Edwards
Professor Baxter appointed Dean of Graduate School
A recap of our regional symposia
Te Ara Paerangi – Future Pathways webinars
Research spotlight: Independence and Housing Tenure
Research team wins University medal
How to talk to people about vaccine hesitancy
Researcher receives fellowship
Helpful articles, and more.
Read these articles in Ageing Well's newsletter – Issue 5.
Not on our mailing list?
Sign up here and we'll send you periodic updates on what is happening at Ageing Well.