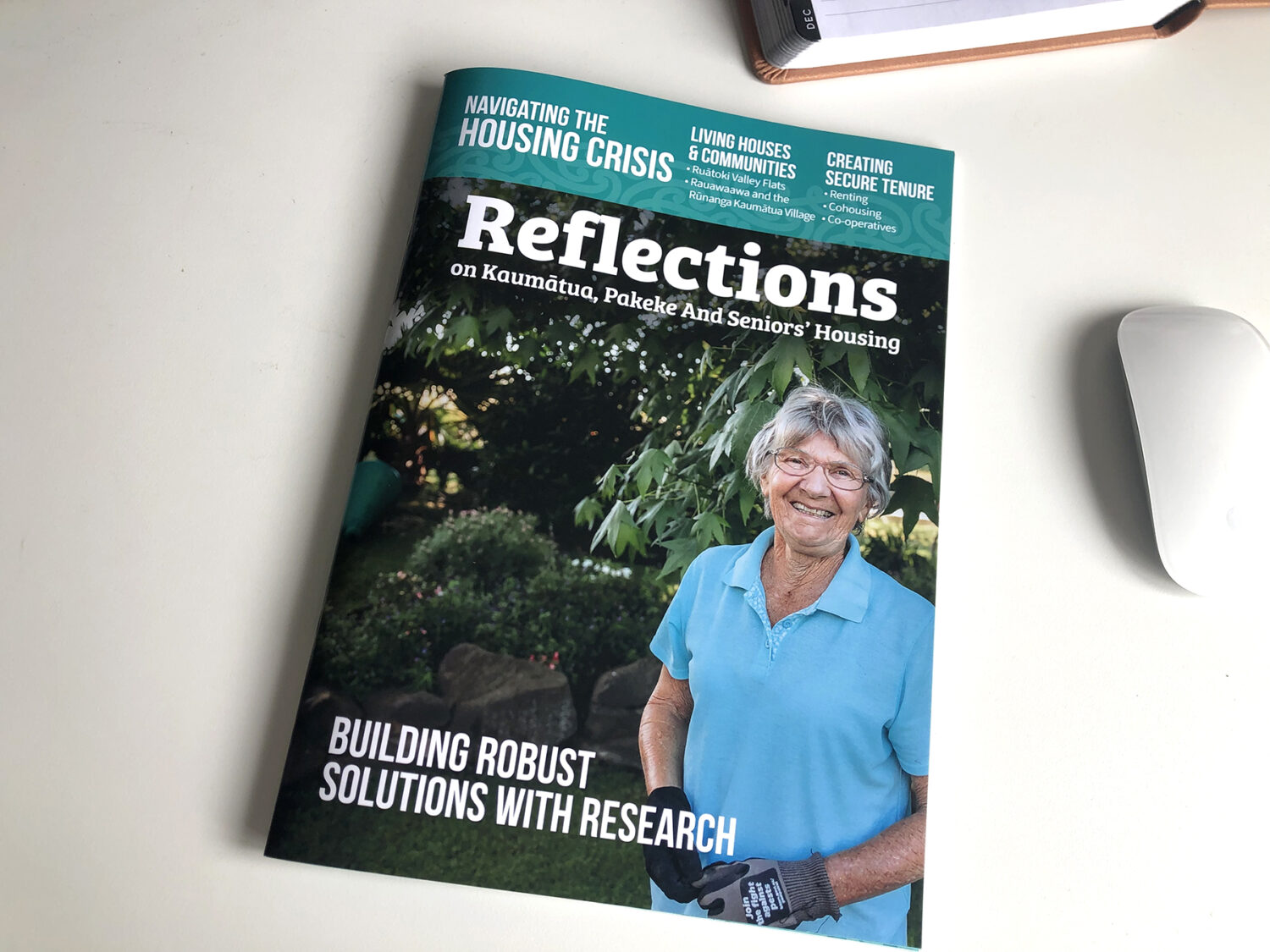 The new publication 'Reflections on Kaumatua, Pakeke, and Seniors Housing' was launched at the Moa Crescent Kaumātua village in Kirikiriroa Hamilton in early November.
As Aotearoa New Zealand faces a growing ageing population estimated to exceed 1 million people in less than 40 years, it is of vital importance to address the needs facing older people. Housing is one of the most notable pressure points for older New Zealanders.
'Reflections' is a helpful informational resource that aims to promote the need for better housing for our growing ageing population and was the idea of Ageing Well researcher, Dr Kay Saville-Smith.
The booklet features research from the Building Better Homes, Towns, and Cities; and Ageing Well National Science Challenges; and the Centre for Research Evaluation and Social Assessment (CRESA). It shares success stories from around the motu and the experiences of what older people seek for their housing options.
Ageing Well was proud to contribute to this project and help facilitate the important kōrero and mahi that is required if all older New Zealanders are to age well and reside in adequate and acceptable housing designed to meet their needs.
Download a PDF of Reflections or view it in the embedded reader below.
2022-Housing-Booklet