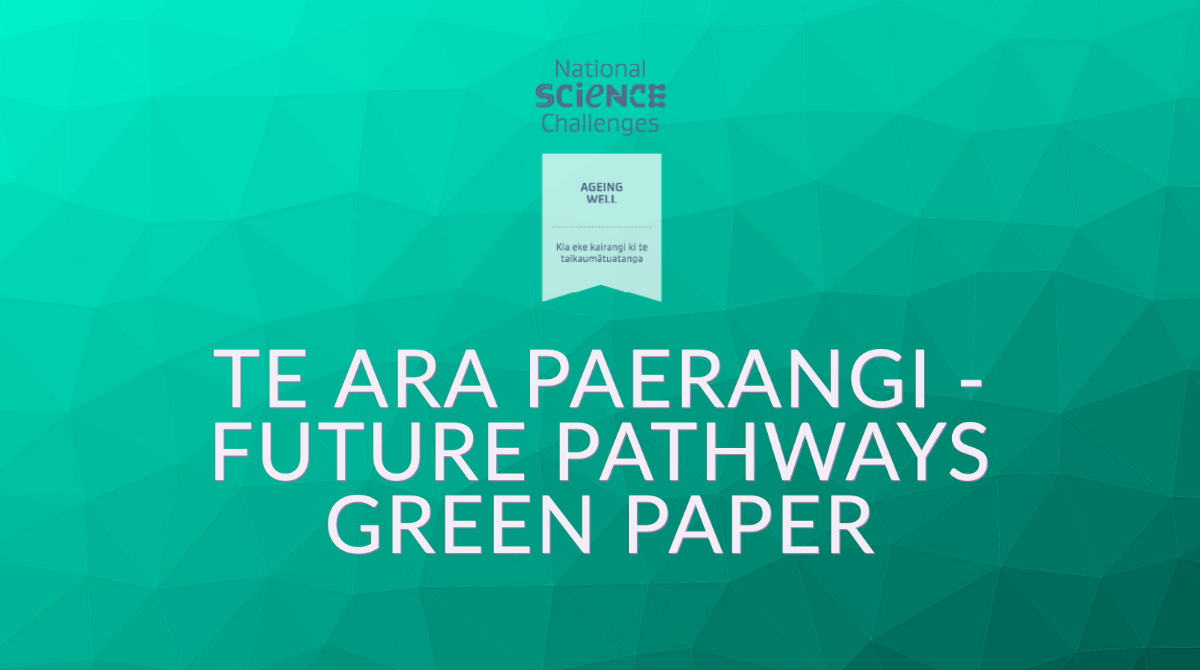 In late October, the Ministry for Business, Innovation, and Employment (MBIE) released the Green Paper entitled 'Te Ara Paerangi – Future pathways'.
Te Ara Paerangi outlines the Government's policy agenda for the future of New Zealand's science and research system. The aim of this document is to promote a conversation about what Aotearoa needs for a modern, future-focussed research system and how best to make it happen.
"The current science system in Aotearoa New Zealand is 30 years old," said Associate Professor Louise Parr-Brownlie, Director of Ageing Well.
"Te Ara Paerangi provides us with an opportunity to consciously shape the future of the science and research sector into an entity that is equitable and resilient."
The review of the science and research sector has the capacity to alter the scientific landscape for New Zealand, and this significant document covers the wide range of areas, including research priorities, funding, Te Tiriti & Mātauranga, plus the workforce development, institutions, and research infrastructure.
MBIE is seeking feedback from individuals, institutions, and sector-aligned organisations until the close of the consultation period on 2 March, 2022. There are multiple ways in which you can participate in the process: through webinars and workshops, or via written submissions.
Ageing Well will be preparing a response for submission in the coming months and Associate Professor Parr-Brownlie encourages everyone engaged in the science, research, and education sector to take the time to provide feedback.
"In order to achieve something a science sector that works for all New Zealanders, we need to make our voices heard," said Associate Professor Parr-Brownlie.
**
Read the full Te Ara Paerangi – Future Pathways document here.
Written submissions can be emailed to MBIE at futurepathways@mbie.govt.nz