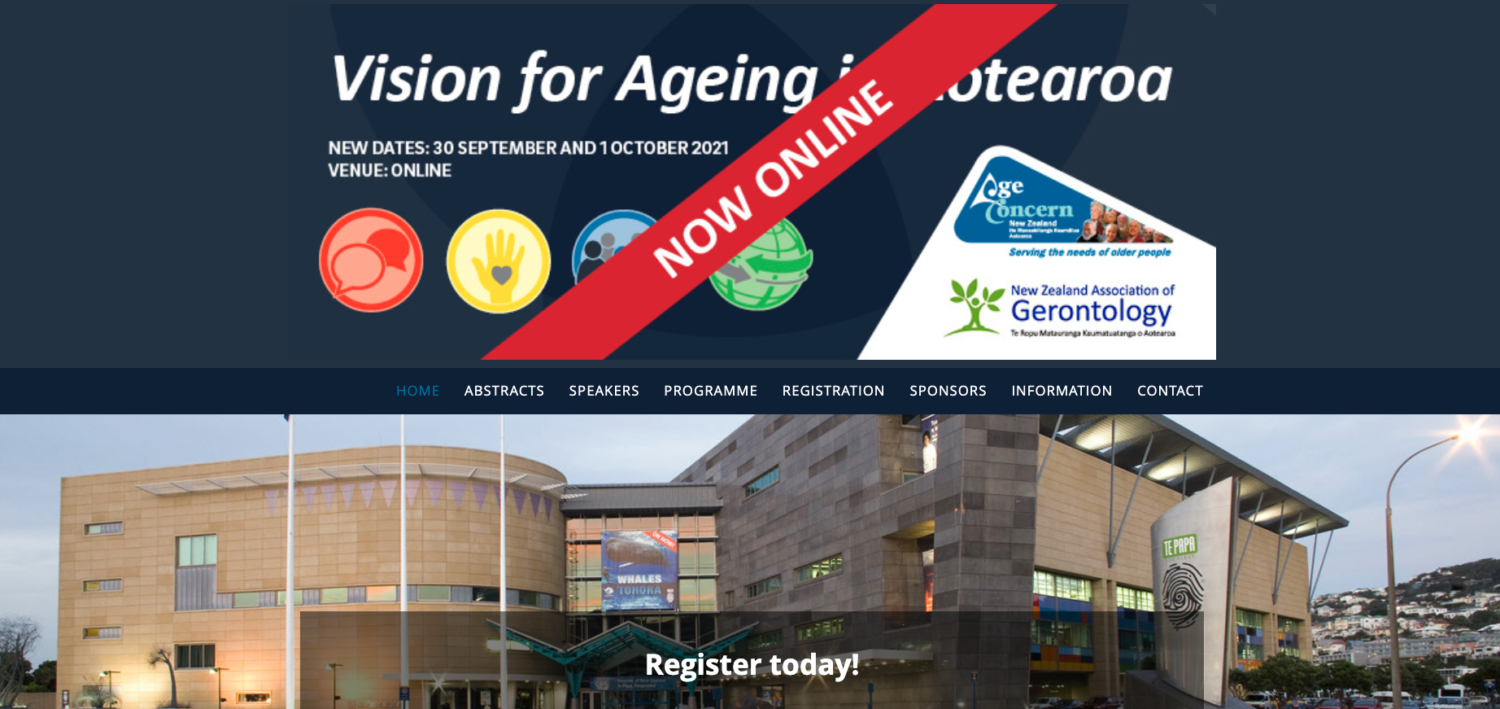 The 'Vision for Ageing in Aotearoa' Conference, hosted jointly by Age Concern NZ and New Zealand Association of Gerontology, has wrapped up for 2021. Ageing Well was proud to be a gold sponsor of the two-day, action-packed event, sponsoring the Physical strand of research discussions as well as the Networking event for Early Career Researchers.
The conference event featured Keynotes from Distinguished Professor Emeritus Paul Spoonley, Professor Vanessa Burholt, and Dr Makarena Dudley, along with discussion panels, specialist speakers, and Ageing Well researchers who all generously shared their knowledge with the conference attendees across a wide range of subjects.
The Minister for Seniors, Honourable Dr Ayesha Verrall, gave the opening address at the conference and used this opportunity to announce the Government's 'Better Later Life Action Plan'. The Plan will help the Government deliver on their strategy, launched in 2019 to improve the lives of older people in New Zealand, that has been greatly impacted by COVID-19.
With the percentage of the New Zealand population aged 65 or older expected to more than double by 2034, the Action Plan pays particular attention to issues around housing, digital inclusion, and employment. For more information about Action Plan, please visit the Office for Seniors website.
Due to COVID-19 restrictions, the Vision for Ageing in Aotearoa Conference had to be rescheduled twice, so the team at Ageing Well wishes to thank Age Concern NZ and the New Zealand Association of Gerontology or hosting such a professional, informative, and engaging event online.
We look forward to the next event in 2022!