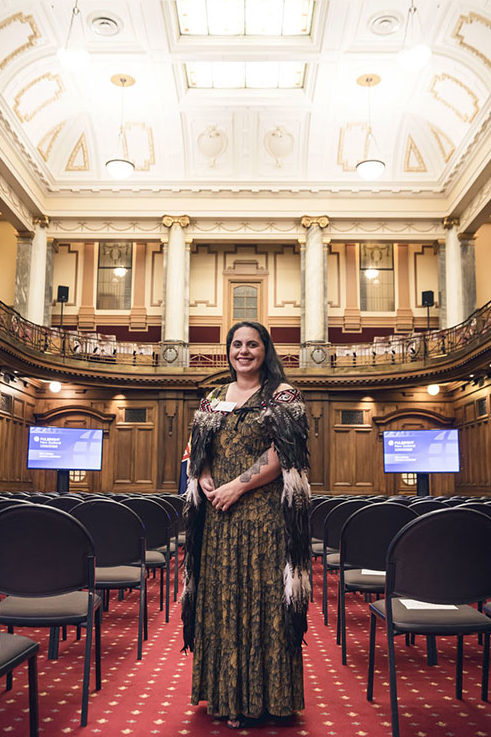 Ageing Well wishes to congratulate Principal Investigator Joanna Hikaka for receiving the Fulbright Science and Innovation Graduate Award.
This prestigious award — one of approximately eight and valued up to US$40,000 — will enable Ms Hikaka to study at Brown University at Providence, Rhode Island. There, she will research the development of pro-equity healthcare interventions for older adults.
"I'm looking forward to learning from researchers at Brown and communities in the US about how we can develop health and wellness interventions to support Indigenous older adults to thrive," said Ms Hikaka.
"This is also a fantastic opportunity for me to be able to share research that we are undertaking in Aotearoa and I hope to get be able to bring these learnings back to make real-world differences in Aotearoa." 
Ms Hikaka is a current PhD at the University of Auckland and is a Principal Investigator in the Whaioranga te Pā Harakeke – Iwi-driven injury prevention and recovery for Māori project that Ageing Well has co-funded with the HRC and ACC.