Background, MBIE Review & Future Strategy
Ageing Well is one of 11 National Science Challenges that were allocated funding from the Ministry of Business, Innovation and Employment (MBIE) for ten years (NZ$ 34.9M; 2015-2024). The funding has been separated into two parts: Phase One from 2014-2019 and Phase Two from 2019-2024. Phase Two funding was allocated in June 2019, following the satisfactory completion of an MBIE-initiated review.
As part of the review process, we submitted our Future Strategy document to MBIE on 2nd July 2018. Our Future Strategy maps out where we plan to take our research over the next five years. The document also served as the cornerstone of a presentation we made to an MBIE-appointed Independent Review Panel in August, at which we made a very strong case for another five years of investment. In November 2018 Ageing Well was notified that the Independent Review Panel's recommendation to MBIE, and the Science Board recommendation was that the Ageing Well National Science Challenge should be funded for Phase Two.
For Phase Two, Ageing Well proposes to build upon our previously gazetted research themes through two Focus Areas: Health and Well-being in Ageing and Ageing and Māori (Figure 1 below). These areas were identified after extensive consultation that underscored the strong view that the original Gazette themes are too compartmentalised to facilitate the next phase of multidisciplinary, cross-institutional collaborations. Our future research will strive to take a more integrated approach to completing our Challenge Objective.
Our blueprint for Ageing Research (2019-24): Selecting Focus Areas
Focus Areas were identified after stakeholder engagement and detailed discussion and consideration by the Directorate, Strategic Advisory Group, and Governance Group, on the basis that they can:
Thematically integrate multiple pieces of research
Align with the overall Challenge Objective for Ageing Well
Provide significant and transformative outcomes within funding and timeline constraints
Build upon existing research capacity and capability in New Zealand
Build from current and aligned research and are informed by analysis of gaps
Provide potential to deliver equity and/or reduce inequality for Māori and Pacific peoples, including delivering on Vision Mātauranga
Engage with important stakeholders, to partner with the Challenge in translation and implementation of research outcomes.
Research Priorities and Themes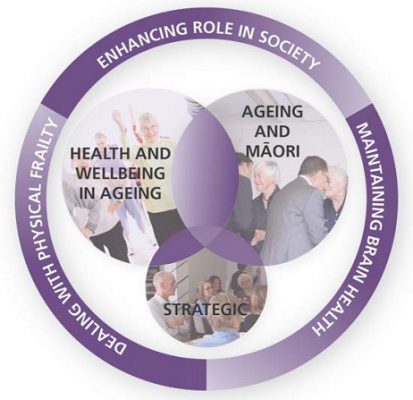 Figure 1: Ageing Well Focus Areas for 2019-2024: Two Focus Areas will be supported by specific Strategic Investment Initiatives.
Research Priorities have been defined for each Focus Area based on consultation feedback. These Research Priorities will be used to direct Ageing Well's funding within each Focus Area.
In addition, Ageing Well's investment will be expected to address cross cutting themes.
Cross-Cutting Themes
Integrating the Focus Areas, the Strategy includes four cross-cutting themes:
Equitable outcomes for diverse communities (Required)
Delivering on Vision Mātauranga (Required)
Considering intergenerational relationships (To Be Considered)
Taking a lifecourse approach (To Be Considered)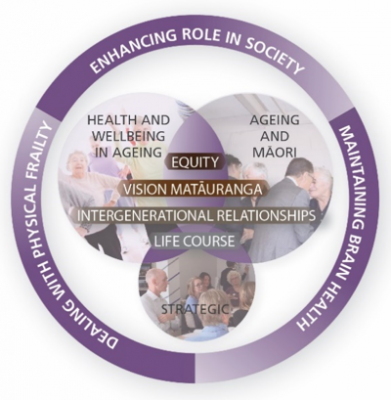 Figure 2: Cross-cutting themes provide integration across research activities.
---