Ageing Well researcher Associate Professor El-Shadan (Dan) Tautolo was recently awarded the Public Health Association of New Zealand's inaugural Pasifika Award. The award acknowledged his extensive and significant achievement in Pacific public health.
Associate Professor Tautotolo's groundbreaking research of focuses on the the health and wellbeing of Pacific families and communities in New Zealand.
As part of his Ageing Well research projects, he was the Principal Investigator in the Pacific Families project in Tranche 1 and is currently part of the Tranche 2 AWESSoM Programme.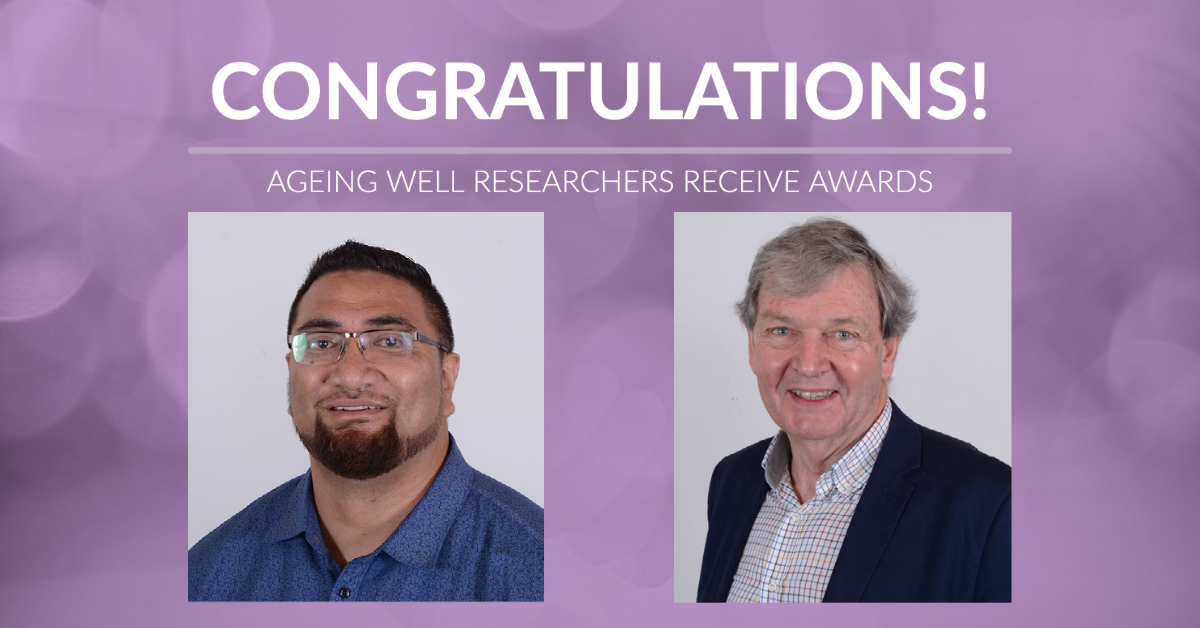 Ageing Well researcher Charles Waldegrave was honoured by the Gerontological Society of America with the 2020 Ollie Randall Symposium Award. This award in the Social Research Policy and Practice Section is in recognition of exploring cutting-edge issues with broad implications for policy or practice.
The presentation "Social Exclusion and Material Disadvantage: Housing, Poverty, and Living Standards Impacts" that Charles presented with his colleagues from Europe, discussed contemporary results of specific health well-being and social impacts of material disadvantage in the four quite different countries and assessed them through the lens of social exclusion.
Charles is the Principal Investigator (PI) of the Tranche 1 project, Loneliness and Social Isolation, and is Co-PI on the Tranche 2 project, He Huarahi Whakapakari Kaumātuatanga.