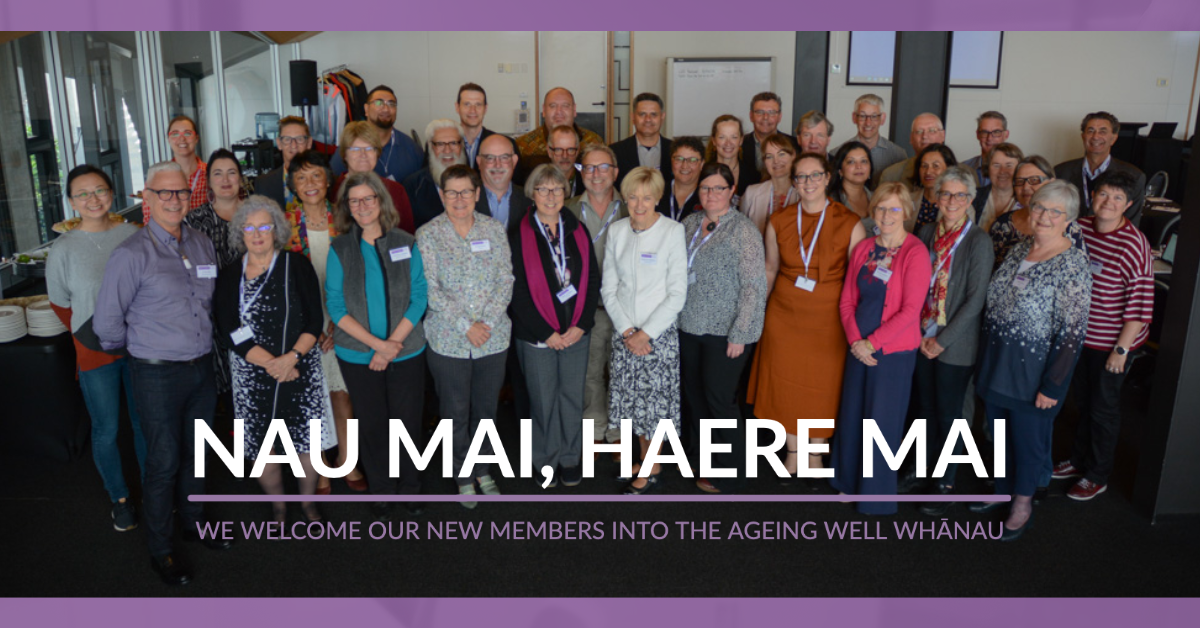 Ageing Well is pleased to welcome new members into the Ageing Well whānau.
Joining our Governance Group, are Rauru Kirikiri, Glenis Philip-Barbara, and Professor Les Oxley.
Additionally, we also wish to welcome Dr Angus Hikairo Macfarlane to our International Science Advisory Panel and Dr Clive Aspin to our Strategic Advisory Panel.
In our most recent newsletter, our Chair, Dr Will Edwards, welcomed our new members and thanked our past members — Dr Di McCarthy and Garrick Cooper — for playing a vital role in our organisation.
"We welcome three new members to our Governance Group to help us steer our waka for the remainder of Phase 2 – nau mai, haere mai ki a Glenis Philip-Barbara rātou ko Rauru Kirikiri, ko Ahorangi Les Oxley," wrote Dr Edwards.
"Ageing Well would also like to take this opportunity to thank Dr Di McCarthy and Garrick Cooper for guiding Ageing Well's waka over the last few years. They were both integral in the changes that evolved for Phase 2 – ngā mihi ki a kōrua."
For more information about our Ageing Well whānau, please visit Our People page.