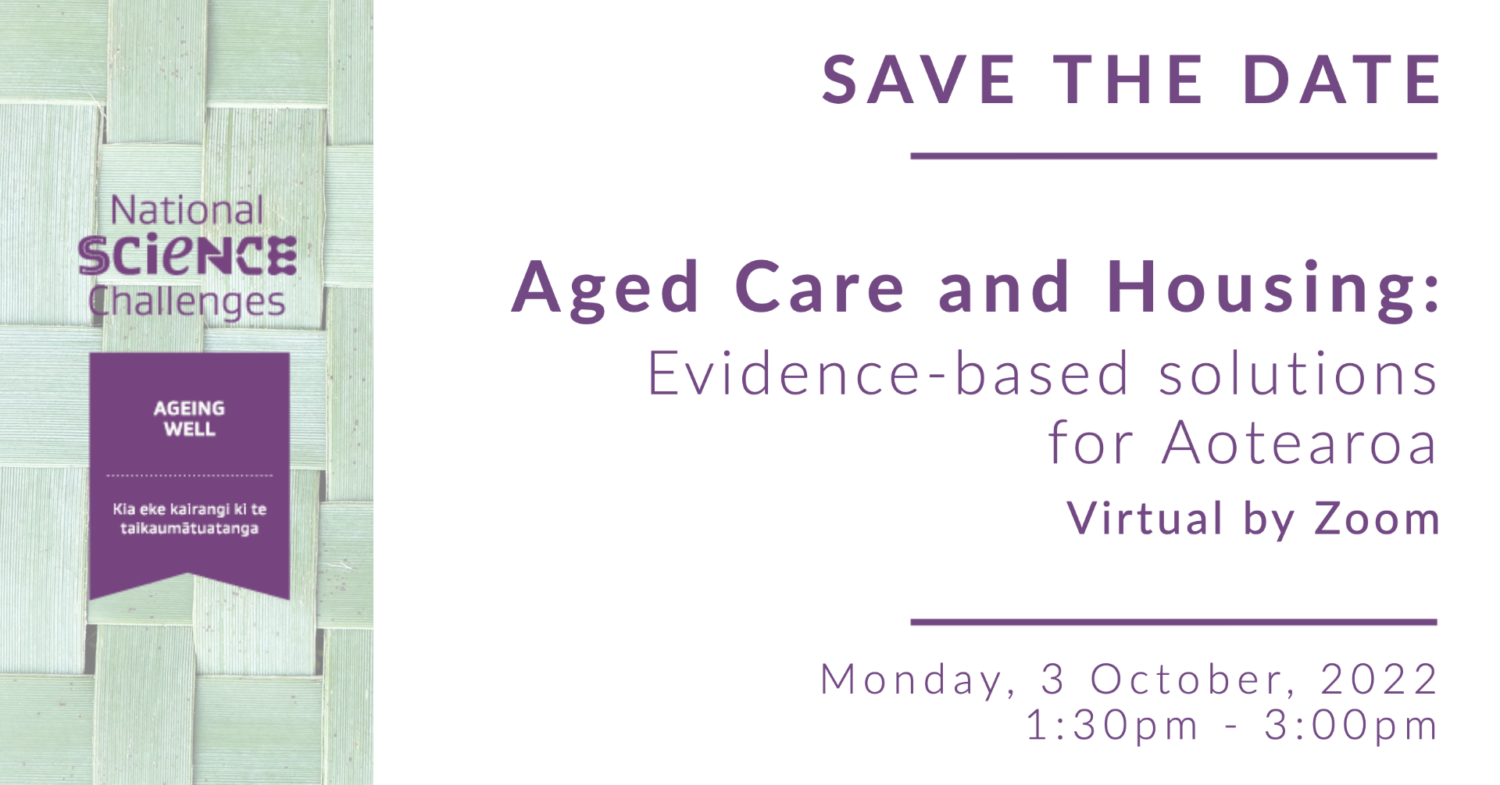 Mark it in your calendars! Ageing Well will be hosting a Symposium on Monday, 3 October.
This free public event, 'Aged Care and Housing: evidence-based solutions for Aotearoa', will feature Ageing Well researchers and experts in this area, drawing upon their extensive research and knowledge.
More information will be posted in the coming weeks, including speakers, notable guests, and registration.
We hope you can join us.