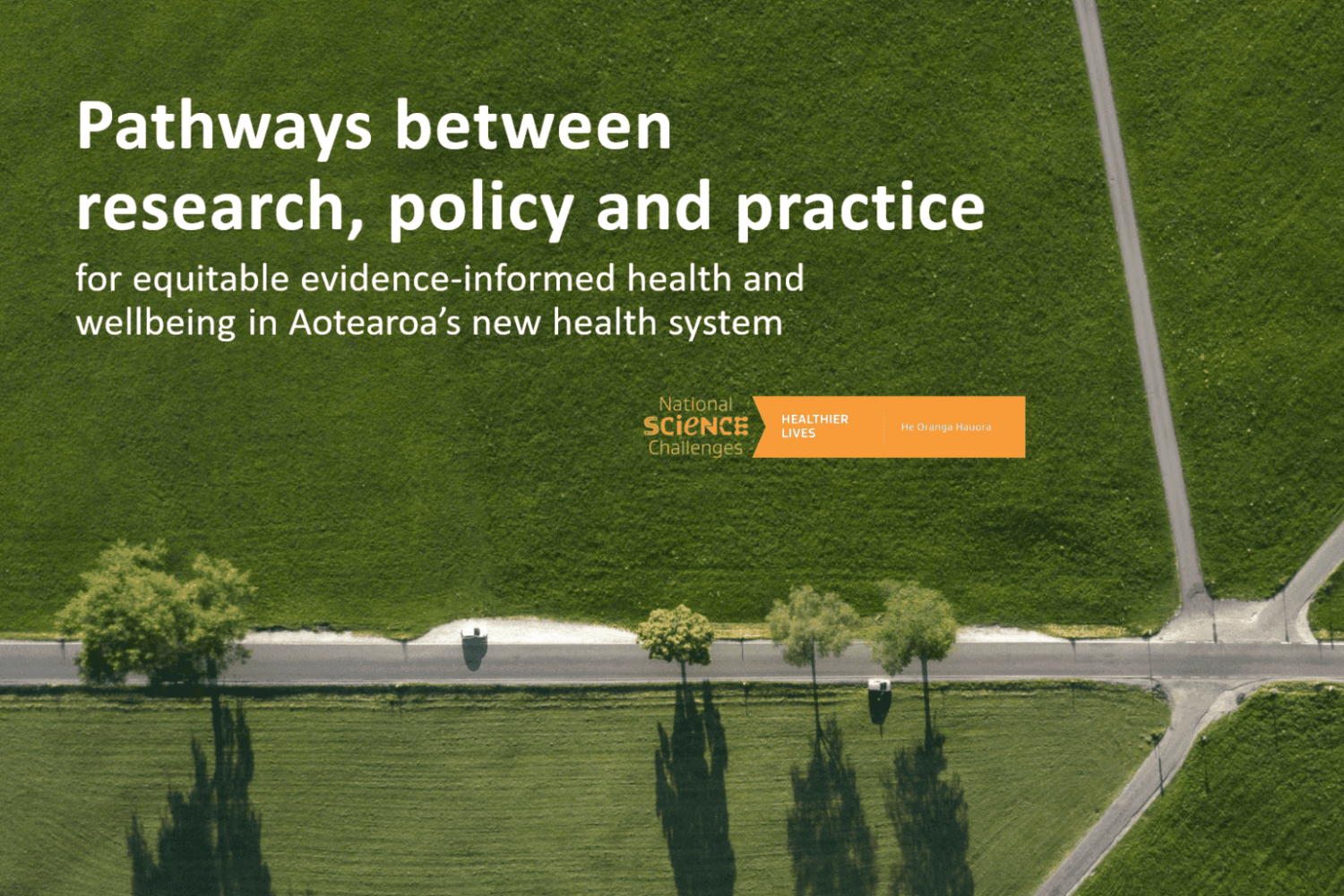 Ageing Well and A Better Start National Science Challenges are pleased to support the forthcoming webinar hosted by Healthier Lives National Science Challenge.
The webinar, entitled "Pathways between research, policy, and practice", will be held online on Wednesday, 17 November, 2021.
Discussions will investigate how these pathways connect in other countries and settings, and how they could be streamlined in Aotearoa's new health system. The aim of the webinar is to start a conversation about the potential for the new health system to deliver better, and more equitable, outcomes for non-communicable diseases through more systematic use of research evidence and health data.
Dr Ayesha Verrall, Minister for Seniors and Associate Minister for Health, will be presenting, in addition to experts from all across Aotearoa New Zealand and internationally.