The key function of the Ageing Well National Science Challenge's Strategic Advisory Group is to advise and make recommendations to the Governance Group on:
Gaps in the research portfolio.
Research priorities.
Strategic opportunities to promote desired impacts through research and research-based engagement.
Professor David Baxter - Director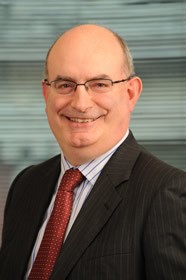 Professor Baxter's research expertise is in the fields of rehabilitation, low back pain, complementary and alternative medicine, as well as laser medicine.
Professor David Baxter TD is the Director of Centre for Health, Activity and Rehabilitation Centre at the University of Otago, New Zealand; he is also a Visiting Professor at the University of Ulster (UK), where he completed his undergraduate and doctoral training in physiotherapy. David previously led the University of Otago's multidisciplinary Research Theme on Rehabilitation and Disability (2007–2011), and is currently Director of the Ageing Well National Science Challenge.
His current projects include physical activity interventions (principally walking interventions) for health, photobiomodulation of delayed wound healing, and clinical effectiveness of acupuncture (including laser devices) as an alternative to needles in treatment of pain.
Professor Baxter has authored or co-authored over 200 peer-reviewed research papers in high-impact peer-reviewed journals, and contributed to various textbooks including DeLisa's Physical Medicine and Rehabilitation (5th edition). He is the Editor in Chief of Physical Therapy Reviews, and a member of the editorial boards of a number of other international peer-reviewed journals. He has presented multiple platform or poster presentations and educational workshops at national and international meetings. David has been recognised as a Fellow of the Royal Academy of Medicine in Ireland, the International Academy of Lasers in Medicine and Surgery, and the American Society for Lasers in Medicine and Surgery.
Associate Professor Debra Waters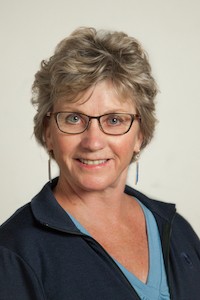 Associate Professor Debra Waters is the Director of Gerontology Research at the University of Otago, which is a split appointment between the Department Medicine in the Dunedin School of Medicine, and School of Physiotherapy. She is also the Director of the University of Otago Research Theme "Collaboration of Ageing Research Excellence" (CARE).
She is the Vice President for the New Zealand Association of Gerontology and a member of the Southern Wide Multi-Sector Falls Governance Group, the South Island Fall and Fracture Liaison Service, the US National Council on Aging Falls Prevention Coalition, and the Otago Partners for Elder Needs (OPEN)—a multi-sectorial group based in Dunedin.
She has been conducting gerontology research since 1996 with a focus on sarcopenia, frailty, and falls and also holds a research appointment at the University of New Mexico Health Sciences Center in the US. She collaborates with the Institute on Ageing at the University of Toulouse, France and more widely across New Zealand, Europe and the UK.
Sarah Clark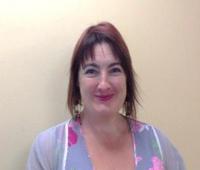 Sarah Clark is currently the Director, Sector Change,  Superu.
As director, her role encompasses building effective relationships, connecting and facilitating between research and policy, and promoting clear and easy ways of sharing information.
Previously, she was the Director of the Office for Senior Citizens, one of the population offices within the Ministry of Social Development based in Wellington.
Sarah's previous roles cover a number of research roles including a period of time spent at Parliament and most recently as the General Manager at the Office of the Parliamentary Commissioner for the Environment.
Professor Leigh Hale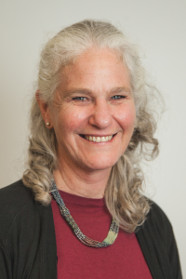 Professor Leigh Hale is the Dean of the School of Physiotherapy, Centre for Health, Activity, and Rehabilitation Research at the University of Otago, New Zealand.
Leigh's research transcends both quantitative and qualitative domains with a focus on clinical neurorehabilitation. Current research interests include:
Community falls prevention programmes for older adults and for adults with intellectual disability
Community-based rehabilitation
Physical activity and disability
The use of virtual reality in stroke rehabilitation
Leigh graduated as a physiotherapist from the University of Cape Town and went on to attain her MSc and PhD from the University of the Witwatersrand; her PhD was focussed on community stroke rehabilitation in Soweto. After teaching at the Department of Physiotherapy at WITS for ten years, Leigh moved to the University of Otago.
Professor Ngaire Kerse
Ngaire Kerse is a GP in Auckland, Professor of General Practice and Primary Health Care and Head of the School of Population Health, University of Auckland. After training in primary care in New Zealand, Australia, and the USA, completing a Geriatric Medicine Fellowship at the University of Pennsylvania, and a PhD at the University of Melbourne, she has built a programme of research throughout New Zealand over the last two decades.
Research areas include promoting activity and function in residential care, residential care organisational culture and outcomes, promoting physical activity in community dwelling older people, activity for depression in the very old, staying upright (preventing falls and injury) in older people in all settings, improving prescribing in primary care, and a large cohort of Māori and non-Māori in advanced age.
Ngaire is a member of expert advisory and steering groups for the Health and Quality Safety Commission on preventing harm from falls, the Ministry of Health on comprehensive assessment techniques and roll out of the InterRAI, and the Integrated Performance and Incentives Framework development. She leads the community Theme (Theme 4) for the Brain Research New Zealand (Centre of Research Excellence) in the University of Auckland and works as a GP at the Auckland City Mission.
Dr Kay Saville-Smith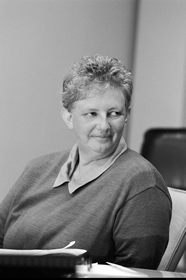 Kay Saville-Smith is a sociologist whose research focuses on the interface between households, communities, and the industries that service them, and government. Prior to establishing the Centre for Research, Evaluation and Social Assessment, Kay was an academic, a policy manager, and a ministerial adviser.
She has extensive experience in quantitative and qualitative research design, evaluation, and policy analysis. Her research ranges over social and community development, housing markets, service/programme delivery, older people, disability, health, neighbourhoods, the built environment household resource use and sustainability. She specialises in research designed to work cross-sectorally, closely engaging with end-users and developing evidence-based tools to enable change. Kay serves on the HMInfo Specialist Research Review Panel, University of Sydney which supports better pathways to home modifications and enabling environments.
Over the last decade she has led Finding the Best Fit: Housing Downsizing and Older People in a Changing Society; Community Resilience and Good Ageing: Doing Better in Bad Times; Ageing in Place: Empowering Older People to Repair & Maintain Safe and Comfortable Houses in Their Communities; public good science programmes; and has served on a variety of ministerial and other advisory groups related to housing, fuel poverty and warm homes, and planning.
Dr Mary Simpson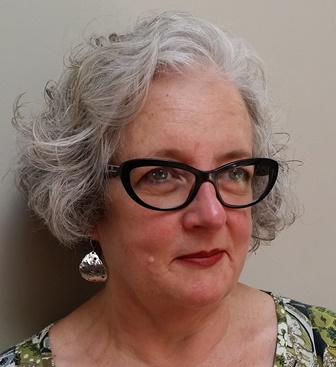 Dr Simpson's research area focuses on elders' (65 years and over) participation in organisations and the changing nature of organisational membership.
She is a Senior Lecturer with Management Communication, School of Management, at the University of Waikato. She previously had 15 years' experience in community health and the voluntary sector working primarily with elders and often, also their families. Mary continues to work with community agencies that serve and are run by elders, including Māori kaumātua.
Her research includes:
Communication issues associated with retirement village organisations and retirement village residents
Elders' and managers experiences of 'encore careers'
Communication during elder-organisation-employee interactions e.g. in banks and supermarkets
Organisation communication practices and interventions that enhance kaumātua and whānau access to, and knowledge and experience of, palliative care.
She is a member of International Communication Association (ICA) and the Australian and New Zealand Communication Association (ANZCA).
Mr Andrew Antony Sporle
Rangitāne, Ngati Apa Te Rarawa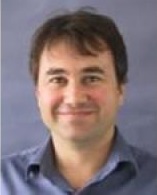 Andrew Sporle is based part-time in the Statistics Department at the University of Auckland. He has over two decades experience developing initiatives in social and health research, Māori research workforce development as well as official statistics research in the public, private and academic sectors.
His current research interests are focussed around initiating permanent structural changes to research infrastucture and practice with the aim of increasing the impact of research and research resources. These initiatives include improving the Māori responsiveness of mainstream research, creating longitudinal studies with existing data as well as the development of public domain tools to improve the accessibility and utility of official statistics.
He has a long term interest in a community-initiated research programme to identify the causes of hereditary gastric cancer and co-design novel interventions to limit the impact of the disease within families/whanau.
Andrew is a founding member of Te Mana Rauranga - the Māori data sovereignty network.
Dr Sunia Foliaki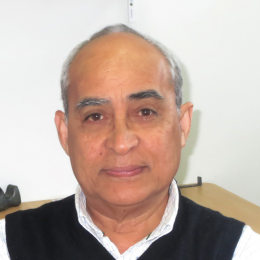 Sunia Foliaki a public health physician by training. His current research focuses on public health and the epidemiology of cancer and obesity related non-communicable diseases, asthma, food security and indigenous health among Pacific people both in the Pacific region and in New Zealand.
Sunia has been involved in international cancer epidemiology training and is currently collaborating with cancer epidemiologists in the United Kingdom, Australia, IARC and with Massey staff on the recently launched Pacific Island Hub. The Hub aims to increase and improve cancer registration in the Pacific region.
He currently teaches the Pacific Health module of the Post Graduate Diploma of Public Health offered at the Centre for Public Health Research, Massey University.
Sunia is a also a member of the Management Group for the Pacific Research and Policy Centre.
Dr Moana Theodore
Dr Elana Curtis